This is our very first electronic game. You play Madeline, a young princess on her sweet sixteen who is anxious to have a nice time in the royal ball.
You will walk the whole town looking for the best outfit to the ball. You have three different challenges you must meet: you need to avoid the foes that may get you dirty, you need to be quick to travel the whole town, visiting the stores and your friends places and lastly you need to remember the other princesses outfits to avoid repeating them.
Game Story
Maddeline is a little princess just turned sixteen. She lives in a very special town, with beautiful building and humble streets where everyone simply love to dance.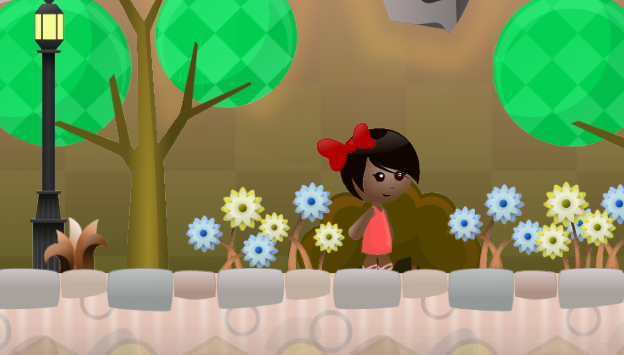 It's a beautiful day in the kingdom and everybody is very happy.
We're in the ball season. It is a season when people dance and have fun every day. It's a time for meeting new people, for chatting and laughing, for eating and partying.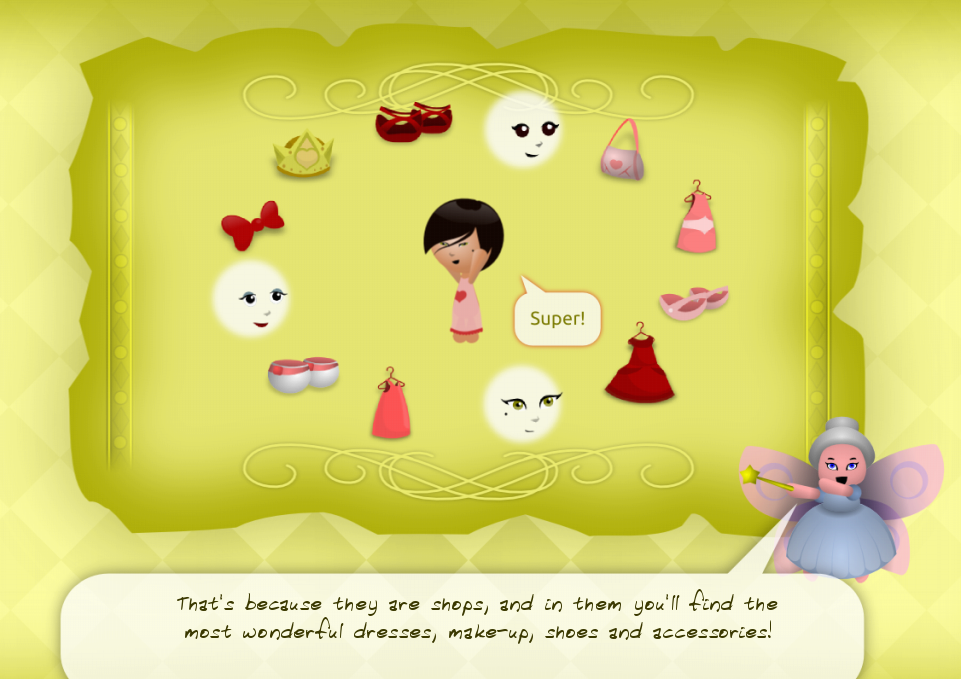 We have such a nice town. It is full of charming castles and houses. Some of them sell great garments that we can use to make great outfits to go to the ball. At the opposite side of the street there are usually homes where some friends of ours, like Rapunzel and Sleeping Beauty live.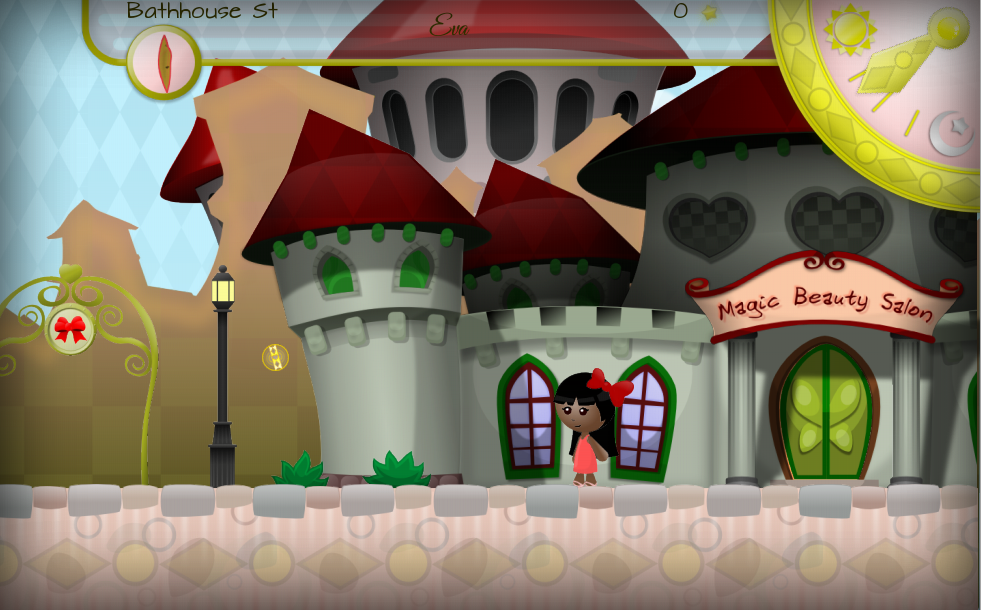 The town is very nice, but it hides some dangers.
There are small dogs running on the streets. They are cute, but they may get your dress all dirty.
There are ladies sweeping the dirt, and the dirt go up and up. Watch out that dirt.
You have your fairy godmother to help you out. You can use the mouse to focus her magic and thus stop the sweeping while you are passing by.
Dogs and old ladies are not the only dangers of this town. The sea is home to many people, pirates and vikings, who are used to have some bad habits. You won't want to learn those manners. All those dirty words... yikes!.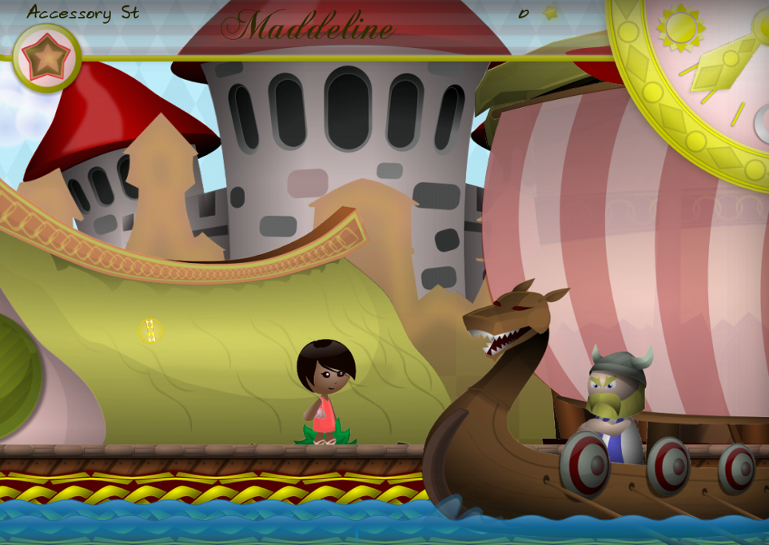 Let's get ready right away. We have a lot of stores to visit, a lot of friends to talk to, before we can get to the ball.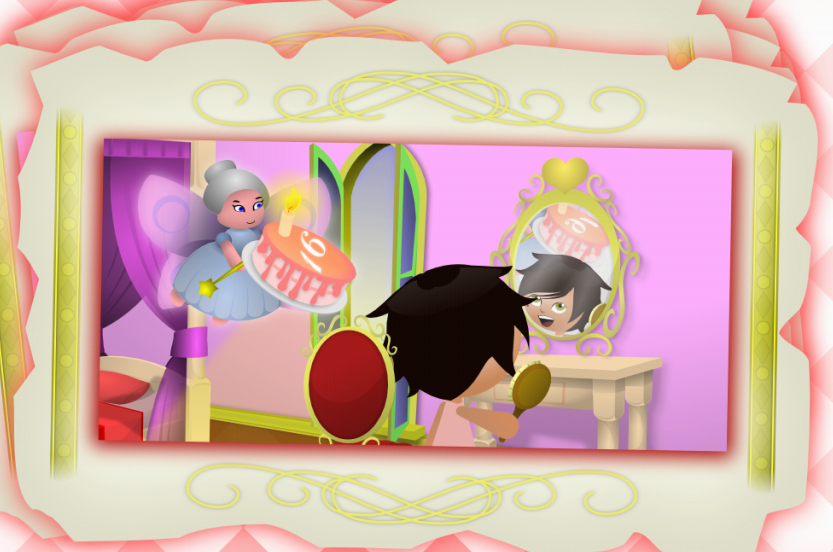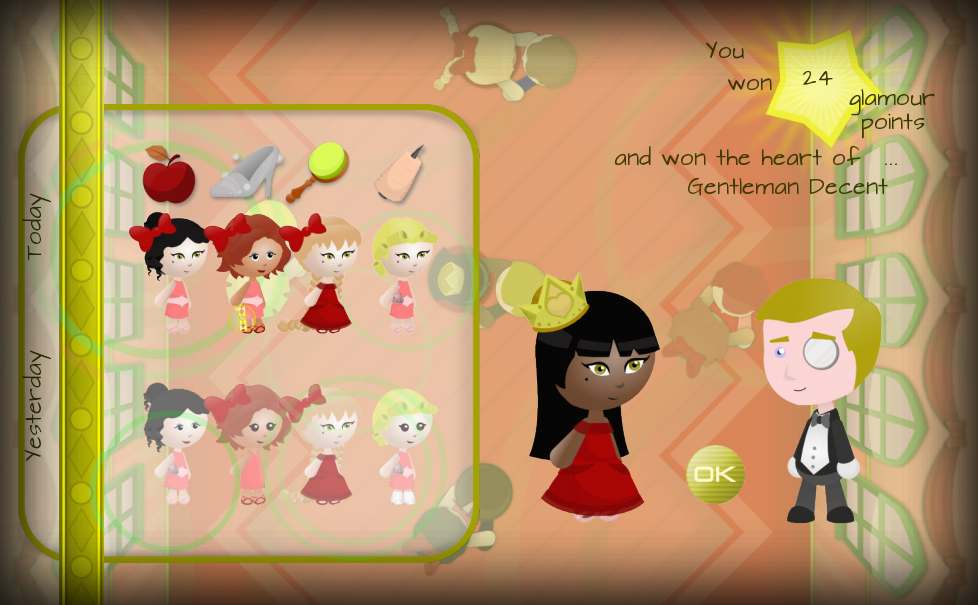 Technical details
Glamour is available for Linux and Windows. There are installers available for each of these platforms on the top of this page.
The game was written in Python using the Pygame library and the source code is freely available in the launchpad page of the game.
The art was developed using Inkscape, Gimp and Blender. The editable files are not yet available. If your are interested on this, let us know by sending us a message ([email protected]).